3D Reconstruction of shipwrecks for virtual heritage experiences
A ground-breaking research project using 3D technology to capture and explore underwater sites.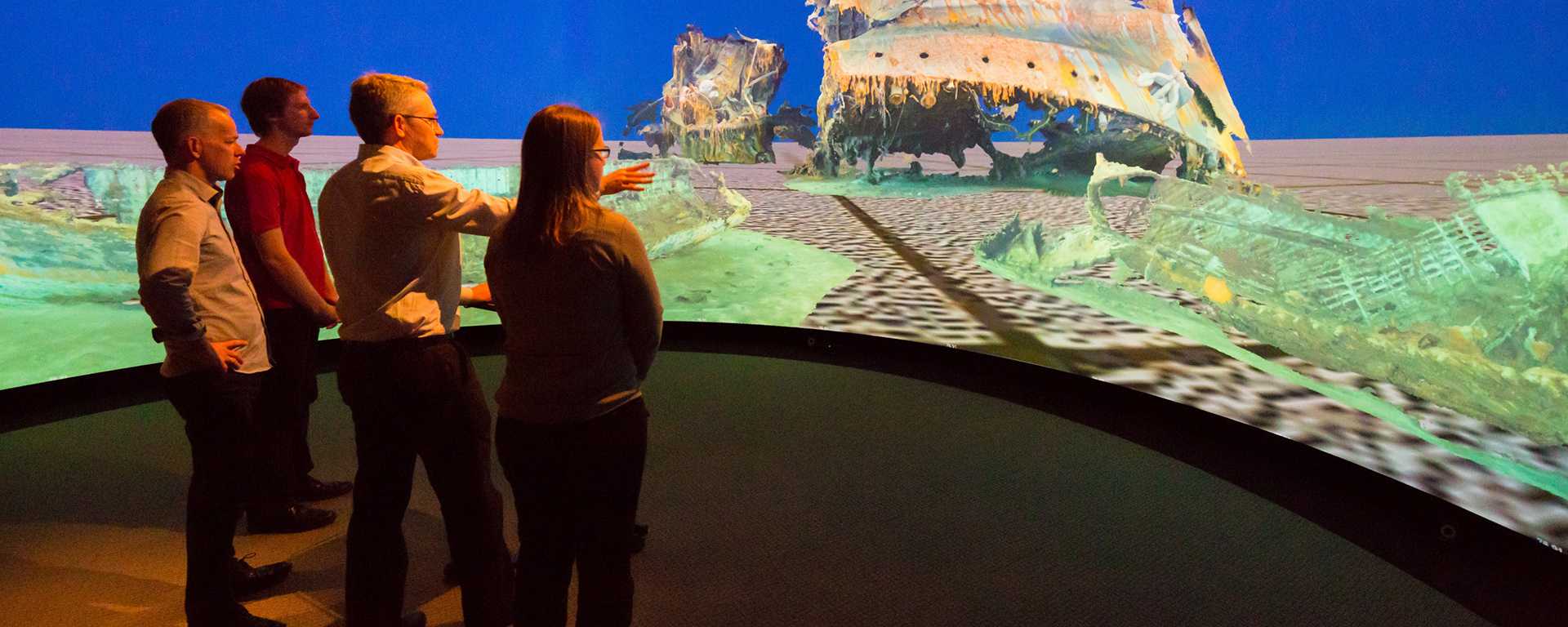 Many historically significant shipwrecks and other underwater cultural heritage sites sit hidden in deep-water locations around the world.
Curtin researchers and partners are developing ways to capture detailed digital 3D models of the sites to allow detailed analysis and preserve them for future generations.
The project is supported by an Australian Research Council (ARC) Linkage Projects grant and will enable significant Australian shipwrecks to be recreated in immersive underwater virtual heritage experiences.
Photogrammetric 3D reconstruction (sometimes called photogrammetry) techniques will be used to generate complex digital 3D models of shipwreck sites from hundreds of thousands of underwater images. This will allow vivid experiences to be created which explain the stories of these wrecks.
The project will also conduct audience engagement studies to find the most appropriate methods to implement underwater virtual heritage experiences for Australian audiences. The project will look at some of the most significant Australian shipwreck sites, including HMAS Sydney (II) and HSK Kormoran (lost in World War II); and HMAS AE1 (lost in World War I).
Massive 3D reconstruction system
The project uses super-computing and large-scale 3D reconstruction techniques to process massive datasets to generate models of large and detailed sites.
The project team will work closely with team members from the Curtin HIVE (Hub for Immersive Visualisation and eResearch), the Western Australian Museum, and the Australian National Maritime Museum.
Researchers involved include Curtin University's Associate Professor Andrew Woods, Professor Erik Champion UNESCO Chair of Cultural Heritage and Visualisation, Dr Petra Helmholtz and Dr David Belton, along with Professor Derek Lichti from the University of Calgary; Adj/Professor Alec Coles, Catherine Belcher, Dr Ross Anderson, Danny Murphy and Ian Thilthorpe from the Western Australian Museum; and Michael Harvey and Dr James Hunter from the Australian National Maritime Museum.
For further information about the employment or project opportunities, or the ARC Linkage Project "Photogrammetric Reconstruction for Underwater Virtual Heritage Experiences" (LP180100284), please contact Associate Professor Andrew Woods at the Curtin HIVE on +61 8 9266 9024.
See also